This is Jeff. He's great.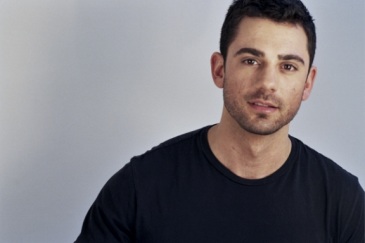 An actor in New York City, he has been seen on stage in Two Sisters, Two Brothers at the Theater for the New City and on TV recently in Blue Bloods. We think he's pretty awesome.
While we lived in NYC he also spent a little time as our personal trainer, helping me and Lucy get fit. Known as the silent assassin, he is the very antithesis of the needlessly bouncy and aggravating personal trainers that we all hate – you know the sort. And he may not know this, but he has been helping us keep fit on the road as well. You see, he has given his name (certainly unwittingly, but hopefully not unwillingly) to something that Lucy and I call the "Jeff Equivalent".
When we set out on our trip, we were choosing to indulge heavily in the greatest luxury of all, which is of course time. Time to see the world, time to read, time to sleep, time to spend with each other. And, incidentally, time to be healthy, eat well and be generally fit. This has resulted in some great meals, a few truly spectacular runs in strange places and the occasional yoga / pilates session in beautiful settings or when the hotel gym has looked unappetizing (incidentally, yoga below decks while sailing the Drake Passage? NOT to be recommended!). More recently, it has also resulted in some truly spectacular amounts of hiking. Christmas was pretty punishing from a fitness perspective, provided you consider great wine, home cooked food and CAKE punishing. Anyhow, Lucy and I decided that we wanted to get back in shape for spring (or summer, or winter for that matter – quite frankly this itinerary changes seasons on us about once a fortnight). And so we took ourselves to the Torres del Paine national park in Chile for some serious "Jeff Equivalents".
Perhaps we should explain. When I used to "get Jeffed", the poor man had to put up with me cursing, stamping my feet and (once or twice) giving up half way through and going home for a beer and a sulk. Lucy had more grit than I did, but occasionally post-Jeffing she had to be physically helped from the apartment door to the sofa and fed orange juice until she perked up enough for a whisky sour. It was extremely good for us, but Jeff unfortunately doesn't fit into a rucksack, so on the road the "Jeff Equivalent" is the amount of exercise scientifically calibrated to be exactly equivalent to one hour of being beasted in the gym by Jeff – we worked this out one lazy day to be roughly equivalent to two hours of hiking up a hill (or four hours of sightseeing, or something – it all gets pretty rule-of-thumby at this point).
And boy, did the Torres del Paine deliver. A huge and unique rock formation crowded up against the side of the Andes, it is a spectacular setting for some truly world class hiking. We trekked a trail called "The W" which took us five days through awe-inspiring glacial scenery – bright green lakes, windswept mountains and rivers of ice. We slept ten-plus blissful hours a night in cabanas and posh dormitory-style refuges. We ate huge sandwiches and chocolate bars in rugged picnic spots half way up mountains. We oohed and we ahhed, and it was lovely.
Oh yes, we also managed to cram in about 18 Jeff Equivalents – yup, that's about 36 hours of yomping (or about 18,000 calories, if you choose to look at life that way, which we tend not to). Next stop Mendoza, for some serious and restitutive wine tasting and steak!