OK, so this is our luxury accommodation in the outskirts of Port Moresby, ugliest and most dangerous city in the South Pacific, for our last night in PNG: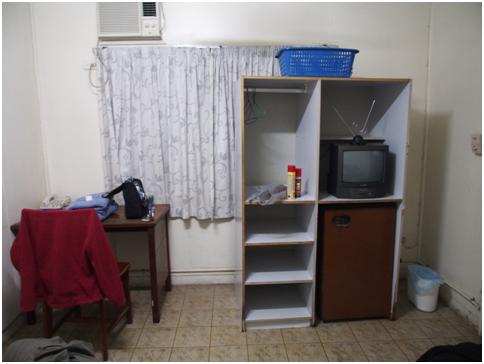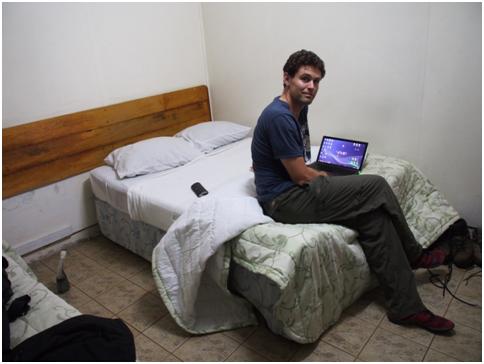 Contents:
One bed, double, with sheet (I'll give it a 5 out of 10 on the cleanness scale)
One bed, single (cleanliness of sheets unexamined)
One 1970s era TV
One desk, chair and shelving unit. All old and frail, none matching
One A/C unit, sporadically functioning
One cockroach (soon to be ex-cockroach once it met its fate in the shape of James' boot)
Shared bathroom facilities
So – what price this room? Answers through the comment facility, winner gets a FREE NIGHT at this luxurious establishment*.
By the way, the price we'd been quoted was rather less (some confusion as to whether 2 people could fit into a single room…..). That's the price we paid – so we left PNG with a rather real threat of police action descending on us. My father would be proud

* You're paying your own airfares though. Cheapskates.